The Future is Now
---
It's time to move your enterprise contact centre to the cloud
By Patty Yan
Sr. Product Marketing Manager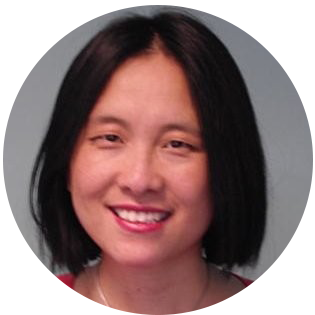 01
---
Cloud solutions bring enhanced data security, greater workflow efficiency, reduced cost, and enable self-service, automation and much more.
02
---
Technology is changing consumers' behavior. It is hard to assume that in a new digital economy, companies will be able to work with the same efficiency using outdated platforms.



The Importance of Customer Experience is Growing
Digital has become the most important factor of convenience. Consumers ar more technology-driven and do notice if their contact centre experience is not what they are expecting, changing the nature of customer loyalty.
#1 Driver: Customer Experience (CX)
CX is recognized as the #1 driver of digital transformation.
CX is the #1 strategic level performance measure.
CX is the #1 benefit associated with AI automation.
---
CX Gives You
A Competitive Edge
---
"Almost 9 out of 10 organizations see CX as a competitive differentiator and continue to attribute trust, loyalty, brand identity, and commercial performance to CX."
- 2019 Global Customer Experience Benchmarking Report, Dimension Data
---
CCaaS is Growing
---
"Premises-based options have reached full maturity"
- Gartner
Gartner also believes that CCaaS will be the preferred mode of adoption by 2022.
---
Contact Centres Need to Go Digital
---
Forrester's report states that 'contact centres must go digital or die,' and also highlights the fact that customer experience is paramount in order to stay competitive.
Digital Transformation
---
Drives Customer Experience.
Demands New Capabiliti

es.
Digital Transformation: Who is driving the change?
The answer is: not surprisingly, it's the customers.
Think a bit closer to home, how do we interact with family, friends, colleagues, communities, schools, social clubs, and the services we use in our daily lives?
Six Signs It's Time For Change
You find it difficult to meet the digital CX that customers demand
Agents are struggling to work with multiple disparate systems and to deliver customer satisfaction at the same time
You have invested in a collection of disparate, legacy on-premises call centre systems and want full ROI but the system lacks sufficient functionality
Integration into other systems is Ccomplex
You are not able to keep up with the competition due to lengthy upgrades, complexity and the effort it requires to integrate
You find it difficult to engage with your customers and start to lose revenue opportunities
Enterprises need to grasp digital transformation trends to sustain growth and profitability.
Enterprises who based their infrastructure on-premise and have not subscribed to cloud services are not flexible enough to take advantage of new capabilities. They are not able to achieve scalability, on-demand services, and elasticity, which are some of the essential cloud benefits.
Agility is a Another Key Benefit
Cloud means you avoid the cost and headache of overprovisioning. It's simply more efficient and cheaper. Just by using the software, you can scale from literally a handful of agents to thousands (and back again) without downtime. In contrast, a PBX system needs a significant installation resource. The type of efficiency offered by Enghouse cloud contact centres allows agents to be situated anywhere, from their homes to other offices and work locations. With Cloud CCaaS, not only can you manage multichannel customer interactions holistically, connectivity to other cloud-based applications is much easier; so are the service capabilities. Using cloud services means companies can move faster on projects and test out concepts without lengthy procurement and big upfront costs because you only pay for the resources you consume.
The ability to spin up new services without the time and effort associated with traditional IT procurement should mean that it is easier to start a new application. And it is easier to scale it up fast.
Digitally-Enabled Contact Center as a Service (CCaaS)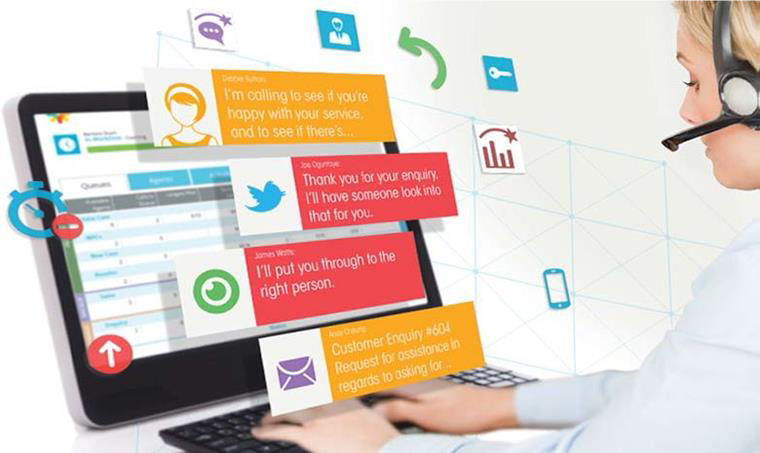 It is not just about using the channels to interact with customers where they want to engage with you; forward-thinking organizations are integrating technologies to provide full customer context with each interaction and leveraging data to provide proactive service to achieve customer expectations. Moreover, unified communications and collaboration (UCC) applications are part of the contact centre trends. Organizations need to decide whether they will be disrupted, manage the disruption, or want to lead the disruption.
Enghouse Cloud Contact Centre as a Service
Cloud-based solutions can live alongside or supplement existing on-premises
systems, adding functionality without requiring complicated migrations.
Cloud innovation will ultimately result in:
• Boosted agent productivity and minimized agent turnover
• Improved first-contact resolution
• Increased customer loyalty and lifetime value
• Boosted business operations and performance
Cloud is easy to deploy, maintain and scale

Taking the pain out of maintenance
Moving to the Cloud means you can access the latest software updates, lessen IT maintenance and support.
Due Diligence for a
Smooth Migration
More and more contact centres are focused on delivering more digitally powered communications.
Due Diligence is required for a smooth migration. Here are some common questions raised by enterprise customers before the transition:
I get cloud migrations can reduce my hardware and IT costs, but my data is really important, is cloud secure?
Our CRM integration is core to the business, it took us a lot of pain to get the customization just right, would we lose the functionalities if we move to the cloud?
We cannot afford downtime. What is your service level?
We have a strong IT team taking care of both maintenance and integration; the on-premise platform we are using is just fine as it is - why fix it if it isn't broken?
A Cloud Contact Centre
Simple, Fast to Deploy, Cost-Effective,
Secure, Reliable and Scalable
01
What do you gain?
Improved agility
Innovative features
Deliver better CX
Higher security
Reduced costs
Faster deployment of services
More efficient IT
02
Key Benefits
A

lways Available
Ease of use
Application Integration Capability
Quick Deployment
Low Monthly Cost
Telco Flexibility
Stability
Deployed Globally
Accelerate Digital Transformation programs
Highly secure cloud environment
Enghouse is in a unique position to provide companies with the best customer contact solution to precisely meet their requirements.