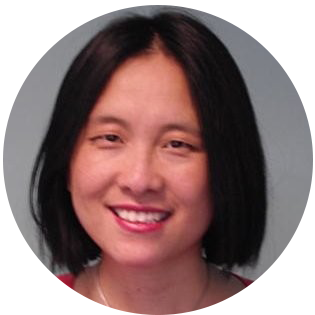 AI is My Friend
---
AI Changes the Game in Contact Centres
By Patty Yan
Sr. Product Marketing Manager
We are all familiar with contact centres and have communicated with the agent or a help desk at some point in our life, whether it happened over the phone, via email or social messaging (Facebook Messenger, WeChat or WhatsApp.)
The agent is dedicated to helping people like us to solve problems. I often imagine as a contact centre agent, after taking hundreds of thousands of calls, you are probably super-efficient, pretty good at predicting the questions that the customers were going to ask and have the answers ready to respond. On the other hand, it would probably drive you mad with all those repetitive tasks on a daily basis.
A more personalized, intuitive customer care experience - improve your contact center with AI
Today's digitally connected, always-on consumers are demanding unprecedented levels of 24x7x365 customer service. Solely relying on Interactive Voice Response IVR is not enough. This is where Artificial Intelligence (AI) can help.
Some aspects of agents' jobs could be done more efficiently by AI, a machine-learning algorithm that we are becoming more familiar with. AI can be trained and it can 'sit side by side' with the agents. Built upon each customer interaction to improve agent replies through machine learning, it combines the automated business rules specific for your business to the real-world expertise of agents.
There are so many advantages to this.
Not only is AI is seen as a way to reduce costs and drive automation, but it can also help in so many ways to assist agents to make their job easier and get the desired result faster.
---
Common scenarios
AI can help with manual or repetitive tasks like tagging cases, searching for generic answers, proactively provide relevant information to help agents resolve cases quickly and efficiently so that they can focus on the more interesting parts of their jobs, like building relationships with the customer.
Travelling overseas
Often travelling overseas our plans can be disrupted because our luggage did not arrive when we landed. The help desk at the airport asked you to go to the hotel to wait. To save international call roaming charges you send an email using your Wi-Fi connection and all is well. Behind the scenes, with AI, your lost luggage email doesn't sit in a long queue, instead of being significant amount of time it takes for an agent to open the email and then work out where to send it, the AI (Enghouse AI Intelligent Routing uses machine learning tools to detect the purpose of the email, use all available data record, determine where it should go and automatically route the email to the agent who has the language skills.
The result?




AI speeds up processing by getting to the right agent first time, saves time and effort, and enables faster customer response. 
Enghouse Contextual Routing, SmartAgentReply, and AgentBotAssist with AI intelligence sourcing the best answers and cutting waiting times for customers
---
The Contact Centre is one of the richest stores of customer data in any business.
The insight you can gain from this data has the potential to reimagine how you engage your customers.
This means that it's the perfect place to launch an AI strategy.You can train an AI model to interact with customers and provide insightful direction for agents. When you get the caller to the right agent, your First Contact Resolution improves.
What is Enghouse AI Contextual Routing?
Contextual routing is intelligent routing that considers business rules and helps to route inbound communication to the right agent.
Imagine being able to automate call flows with AI and machine learning that use all available data and current details in order to route inbound communication to the right agent and achieve the best outcome in the most fluid way.
What is Enghouse SmartAgentReply?
AI-powered assistant to human agents, Enghouse SmartReply is trained on data, specific to the business domain using machine learning, to extract business rules and provide automated intelligent recommendations in real-time.
It generates automated response suggestions on the fly, but also allows the agent to write their own answer which in turn will train SmartReply better in the future on similar enquires.
What is Enghouse AgentBotAssist?
It's an assistant framework on Agent's the TouchPoint desktop. It offers translation of a chat message to a language selected by the agent, as well as assessment of the tone of the chat message giving visual indication to the agent.
It has the ability to see daily trends by the agent.
The Benefits:
The AI suggestion feature also ensures consistency of responses. Increased consistency and improved quality of response and reduced handling time.
01
Agents can focus on high-value interactions thanks to AI and bots, which provide meaningful self-service. Discover the rich features using AI to go a step further to provide intelligent and accurate reply recommendations and relevant information in real-time to assist the customer.
02
Reduce Contact Centre operating cost and admin burden
Decrease the reliance on IVR
Streamline business flow
Improve efficiency with automation via virtual agents to deal with repetitive tasks and allow agents to deal with complex tasks and focus on customer satisfaction.
03
AI enables agents to make better decisions with contextually relevant answers that are trained on the data in your business environment. Advanced analytics and virtual assistant bots with AI provide a holistic customer view. They use the same AI that is automatically transferring calls with contextual routing and that is providing automated relevant answers in real-time to increase first call resolution (FCR).
More to come:
---
It does not stop here, AI can continue the customer journey by suggesting the answer that is exactly what the agent needs and deliver consistent, efficient, and accurate smart responses to customers automatically. This means the agent does not have to dig through the knowledge base, find relevant text, copy it and paste it into the body of the email, then personalize it. The AI even provides a confidence score. The agent has an opportunity to approve, personalize, or ignore the suggestions. The agent's response actually trains the algorithm over time, which helps it get smarter and do its job better through the continuous learning process that AI does.
Faster insights into customer data
---
Enghouse Cloud Contact Centre understands the pain points and frustrations from the customers and the agents. We built the innovative AI technology that can actually help you to simplify your business process, to save time and money.
Factors to consider before deploying AI in your organization
It assists. It learns.
Continuously nurture and review and improve over time. Make sure that the information that feeds your AI and ChatBots is up-to-date. This information can come from various sources, including knowledge management, customer complaints, ticketing, or third-party systems.
Reviewing your operations allows for escalation to agents.
Agents and AI/ChatBots need to work hand in hand, to create a seamless customer journey.
A closer look at how cognitive collaboration applies context and intelligence through the omnichannel contact centres to enable a better experience for both the agent and customers.
Make the workday of the agent more productive, and their customers more satisfied and the company more profitable by reducing operational cost and stay ahead of the curve.
And here are some super exciting statistics:
80%
By 2030, as much as 80% of routine work will be automated
80%
80% of customer interactions can be resolved by well-designed bots
60%
60% of consumers want easier access to self-serve solutions for customer service
50%
50% of enterprises will spend more on bots than other mobile app development by 2021
Build a modern, more personalized and intuitive customer care experience
To learn more about how to use AI with predefined business rules, making business even smarter. Why not join the webinar on demand, we will show you how Enghouse's new technologies allow you to create an excellent automated experience. It will take you through a few use cases …